.wpmm-hide-mobile-menu{display:none}#wp-megamenu-left-wp-mobile-menu:hover{z-index:9}#wp-megamenu-left-wp-mobile-menu{z-index:;text-align:center;height:70px;background-color:rgba(13,15,39,0);background-image:linear-gradient(-90deg,rgba(13,15,39,0),#0d0f27);padding-right:20px;padding-left:20px}#wp-megamenu-left-wp-mobile-menu>.wpmm-nav-wrap .wpmm_brand_logo_wrap img{margin-top:16px;margin-right:15px}#wp-megamenu-left-wp-mobile-menu .wpmm-search-form input{color:rgba(255,255,255,.7)}#wp-megamenu-left-wp-mobile-menu>.wpmm-nav-wrap ul.wp-megamenu>li>a,.wp-megamenu-wrap .wpmm-nav-wrap>ul>li.wpmm-social-link.wpmm-social-link-search a,.wpmm-menu-cart .cart-icon .fa-shopping-cart,.wp-megamenu-wrap .form .submit,.wpmm-menu-cart span.cart-icon i{font-family:'Open Sans';color:rgba(255,255,255,.7);font-size:16px;font-weight:500;line-height:24px;text-transform:capitalize;letter-spacing:0;padding-top:23px;padding-right:14px;padding-bottom:23px;padding-left:14px}#wp-megamenu-left-wp-mobile-menu>.wpmm-nav-wrap ul.wp-megamenu>li:hover>a,#wp-megamenu-left-wp-mobile-menu>.wpmm-nav-wrap ul.wp-megamenu>li.current-menu-ancestor>a,#wp-megamenu-left-wp-mobile-menu>.wpmm-nav-wrap ul.wp-megamenu>li.active>a{color:#fff;border-top:0 none;border-right:0 none;border-left:0 none;border-bottom:0 none}.wpmm-woo-cart .site-header-cart.menu{padding-bottom:23px}#wp-megamenu-left-wp-mobile-menu>.wpmm-nav-wrap ul.wp-megamenu{display:inline-block}#wp-megamenu-left-wp-mobile-menu>.wpmm-nav-wrap ul.wp-megamenu>li.current-menu-ancestor>a,#wp-megamenu-left-wp-mobile-menu>.wpmm-nav-wrap ul.wp-megamenu>li.active>a{color:#fff}#wp-megamenu-left-wp-mobile-menu>.wpmm-nav-wrap ul.wp-megamenu>li.wpmm_dropdown_menu ul.wp-megamenu-sub-menu,#wp-megamenu-left-wp-mobile-menu>.wpmm-nav-wrap ul.wp-megamenu li.wpmm-type-widget .wp-megamenu-sub-menu li .wp-megamenu-sub-menu{width:220px;background-color:#3d3d4c}#wp-megamenu-left-wp-mobile-menu>.wpmm-nav-wrap ul.wp-megamenu>li.wpmm_mega_menu>ul.wp-megamenu-sub-menu{border-radius:0 0 0 0}#wp-megamenu-left-wp-mobile-menu>.wpmm-nav-wrap ul.wp-megamenu>li ul.wp-megamenu-sub-menu li a,#wp-megamenu-left-wp-mobile-menu>.wpmm-nav-wrap ul.wp-megamenu>li ul.wp-megamenu-sub-menu li,#wp-megamenu-left-wp-mobile-menu>.wpmm-nav-wrap ul.wp-megamenu h1,#wp-megamenu-left-wp-mobile-menu>.wpmm-nav-wrap ul.wp-megamenu h2,#wp-megamenu-left-wp-mobile-menu>.wpmm-nav-wrap ul.wp-megamenu h3,#wp-megamenu-left-wp-mobile-menu>.wpmm-nav-wrap ul.wp-megamenu h4,#wp-megamenu-left-wp-mobile-menu>.wpmm-nav-wrap ul.wp-megamenu h5,#wp-megamenu-left-wp-mobile-menu>.wpmm-nav-wrap ul.wp-megamenu h6{font-family:'Open Sans'!important}#wp-megamenu-left-wp-mobile-menu>.wpmm-nav-wrap ul.wp-megamenu>li ul.wp-megamenu-sub-menu li a{color:rgba(255,255,255,.7);font-size:14px;font-weight:600;line-height:24px;text-transform:capitalize;background-color:inherit;padding-top:5px;padding-right:15px;padding-bottom:5px;padding-left:15px}#wp-megamenu-left-wp-mobile-menu>.wpmm-nav-wrap ul.wp-megamenu>li ul.wp-megamenu-sub-menu li:hover>a,#wp-megamenu-left-wp-mobile-menu>.wpmm-nav-wrap ul.wp-megamenu>li ul.wp-megamenu-sub-menu li.current-menu-ancestor>a,#wp-megamenu-left-wp-mobile-menu>.wpmm-nav-wrap ul.wp-megamenu>li ul.wp-megamenu-sub-menu li.active>a,.wpmm-woo-product-category ul li.cat-list a:hover,.wpmm-woo-product-category.layout_2 ul li a:hover{color:#ffffff!important;background-color:inherit}#wp-megamenu-left-wp-mobile-menu>.wpmm-nav-wrap ul.wp-megamenu>li ul.wp-megamenu-sub-menu li.current-menu-item>a,ul.wp-megamenu li ul.wp-megamenu-sub-menu .wpmm-vertical-tabs-nav ul li.active>a,ul.wp-megamenu li ul.wp-megamenu-sub-menu .wpmm-vertical-tabs-nav ul li.active{color:#fff;background-color:inherit}#wp-megamenu-left-wp-mobile-menu>.wpmm-nav-wrap ul.wp-megamenu>li ul.wp-megamenu-sub-menu li:last-child:hover>a,#wp-megamenu-left-wp-mobile-menu>.wpmm-nav-wrap ul.wp-megamenu>li ul.wp-megamenu-sub-menu li:last-child>a{border-bottom:none}#wp-megamenu-left-wp-mobile-menu>.wpmm-nav-wrap .wp-megamenu>li>ul.wp-megamenu-sub-menu li.wpmm-type-widget>a,#wp-megamenu-left-wp-mobile-menu>.wpmm-nav-wrap .wp-megamenu>li .wpmm-strees-row-container>ul.wp-megamenu-sub-menu li.wpmm-type-widget>a,#wp-megamenu-left-wp-mobile-menu>.wpmm-nav-wrap .wp-megamenu>li .wpmm-strees-row-and-content-container>ul.wp-megamenu-sub-menu li.wpmm-type-widget>a,#wp-megamenu-left-wp-mobile-menu>.wpmm-nav-wrap .wp-megamenu>li>ul.wp-megamenu-sub-menu li.wpmm-type-widget:hover>a,#wp-megamenu-left-wp-mobile-menu>.wpmm-nav-wrap .wp-megamenu>li .wpmm-strees-row-container>ul.wp-megamenu-sub-menu li.wpmm-type-widget:hover>a,#wp-megamenu-left-wp-mobile-menu>.wpmm-nav-wrap .wp-megamenu>li .wpmm-strees-row-and-content-container>ul.wp-megamenu-sub-menu li.wpmm-type-widget:hover>a{border-bottom:none;background:none}#wp-megamenu-left-wp-mobile-menu>.wpmm-nav-wrap .wp-megamenu>li>ul.wp-megamenu-sub-menu li.wpmm-type-widget>a,#wp-megamenu-left-wp-mobile-menu>.wpmm-nav-wrap .wp-megamenu>li .wpmm-strees-row-container>ul.wp-megamenu-sub-menu li.wpmm-type-widget>a,#wp-megamenu-left-wp-mobile-menu>.wpmm-nav-wrap .wp-megamenu>li .wpmm-strees-row-and-content-container>ul.wp-megamenu-sub-menu li.wpmm-type-widget>a{font-size:13px;font-weight:600;line-height:25px;text-transform:uppercase;letter-spacing:0;margin-bottom:5px}#wp-megamenu-left-wp-mobile-menu>.wpmm-nav-wrap .wp-megamenu>li>ul.wp-megamenu-sub-menu li.wpmm-type-widget:hover>a,#wp-megamenu-left-wp-mobile-menu>.wpmm-nav-wrap .wp-megamenu>li .wpmm-strees-row-container>ul.wp-megamenu-sub-menu li.wpmm-type-widget:hover>a,#wp-megamenu-left-wp-mobile-menu>.wpmm-nav-wrap .wp-megamenu>li .wpmm-strees-row-and-content-container>ul.wp-megamenu-sub-menu li.wpmm-type-widget:hover>a{color:#fff}#wp-megamenu-left-wp-mobile-menu>.wpmm-nav-wrap>ul.wp-megamenu>li.wpmm_mega_menu>.wpmm-strees-row-container>ul.wp-megamenu-sub-menu,#wp-megamenu-left-wp-mobile-menu>.wpmm-nav-wrap>ul.wp-megamenu>li.wpmm_mega_menu>.wpmm-strees-row-and-content-container-container>ul.wp-megamenu-sub-menu,#wp-megamenu-left-wp-mobile-menu>.wpmm-nav-wrap>ul>li.wpmm-strees-row .wpmm-strees-row-container>.wp-megamenu-sub-menu:before,#wp-megamenu-left-wp-mobile-menu>.wpmm-nav-wrap>ul>li.wpmm-strees-row .wpmm-strees-row-container>.wp-megamenu-sub-menu:after,#wp-megamenu-left-wp-mobile-menu>.wpmm-nav-wrap>ul.wp-megamenu>li.wpmm_mega_menu>.wpmm-strees-row-and-content-container>ul.wp-megamenu-sub-menu{background:#3d3d4c}#wp-megamenu-left-wp-mobile-menu>.wpmm-nav-wrap ul.wp-megamenu>li.wpmm_mega_menu>ul.wp-megamenu-sub-menu{width:calc(100% + 40px);margin-left:-20px;background-color:#3d3d4c}#wp-megamenu-left-wp-mobile-menu>.wpmm-nav-wrap ul.wp-megamenu li.wpmm-type-widget .wpmm-item-title{color:#fff;font-size:13px;font-weight:600;line-height:25px;text-transform:uppercase;letter-spacing:0}#wp-megamenu-left-wp-mobile-menu>.wpmm-nav-wrap ul.wp-megamenu li.wpmm-type-widget .wpmm-item-title:hover{color:#fff}#wp-megamenu-left-wp-mobile-menu>.wpmm-nav-wrap ul.wp-megamenu li.wpmm-type-widget{color:#fff}@media (max-width:767px){.wpmm_mobile_menu_btn{display:block}.wp-megamenu-wrap.wpmm-mobile-menu ul.wp-megamenu{display:none;position:absolute;z-index:9999;background:#FFF;width:100%;left:0;max-height:none}.wp-megamenu-wrap.wpmm-mobile-menu ul.wp-megamenu li{width:100%}.wp-megamenu-wrap.wpmm-mobile-menu ul.wp-megamenu li button{padding:0;background:none}a.wpmm_mobile_menu_btn{display:inline-block!important}#wp-megamenu-left-wp-mobile-menu.wp-megamenu-wrap.wpmm-mobile-menu .wpmm-nav-wrap{text-align:right;height:100%}.wp-megamenu-wrap.wpmm-mobile-menu .wpmm-nav-wrap ul.wp-megamenu{text-align:left}.wp-megamenu-wrap.wpmm-mobile-menu .wpmm-nav-wrap>ul>li.wpmm-social-link{float:none}.wp-megamenu-wrap.wpmm-mobile-menu .wpmm-nav-wrap{vertical-align:baseline;display:block;width:100%;text-align:right}.wp-megamenu-wrap.wpmm-mobile-menu .wpmm-nav-wrap>ul>li>a{padding:10px 12px}.wp-megamenu-wrap.wpmm-mobile-menu .wpmm-nav-wrap .wp-megamenu{padding:10px}.wpmm-mobile-menu ul.wp-megamenu li>a b{float:right;padding:0 5px;line-height:inherit}.wp-megamenu-wrap.wpmm-mobile-menu .wpmm-nav-wrap{position:relative}.wpmm-mobile-menu ul.wp-megamenu li>a{display:block}.wpmm-mobile-menu ul.wp-megamenu li{border:none}.admin-bar .wpmm-sticky.wpmm-sticky-wrap.wpmm-mobile-menu{top:auto}.wp-megamenu-wrap.wpmm-mobile-menu .wpmm-nav-wrap>ul.wp-megamenu>li.wpmm_dropdown_menu ul.wp-megamenu-sub-menu{box-shadow:none}.wpmm-mobile-menu a.wpmm_mobile_menu_btn{box-shadow:none;border:none;padding:6px 12px;font-weight:400;margin:12px 0;border-radius:3px;transition:400ms;-webkit-transition:400ms}.wpmm-mobile-menu .wpmm_mobile_menu_btn i{vertical-align:baseline}.wp-megamenu-wrap.wpmm-mobile-menu .wpmm-nav-wrap ul.wp-megamenu li .wp-megamenu-sub-menu{position:relative;opacity:1;visibility:visible;padding:0;margin:0}.wp-megamenu-wrap.wpmm-mobile-menu .wpmm-nav-wrap ul.wp-megamenu>li.wpmm_mega_menu>ul.wp-megamenu-sub-menu{position:relative;visibility:visible;opacity:1}.wp-megamenu-wrap.wpmm-mobile-menu .wpmm-nav-wrap ul.wp-megamenu li .wp-megamenu-sub-menu li ul{padding:0;margin:0}.wpmm-mobile-menu .wpmm-social-link{display:inline-block;width:auto!important}#wp-megamenu-left-wp-mobile-menu.wpmm-mobile-menu a.wpmm_mobile_menu_btn{margin-top:21px;margin-bottom:21px}.wpmm_mobile_menu_btn{color:#ffffff!important;background-color:#009ceb;font-size:14px}.wpmm_mobile_menu_btn:hover{color:#ffffff!important;background-color:#009ceb}.wpmm_mobile_menu_btn i{font-size:14px}.wp-megamenu-wrap.wpmm-mobile-menu .wpmm-nav-wrap .wp-megamenu{background-color:#3d3d4c}#wp-megamenu-left-wp-mobile-menu.wp-megamenu-wrap.wpmm-mobile-menu>.wpmm-nav-wrap ul.wp-megamenu>li>a{color:#fff}#wp-megamenu-left-wp-mobile-menu.wp-megamenu-wrap.wpmm-mobile-menu>.wpmm-nav-wrap ul.wp-megamenu>li>a{font-size:14px}#wp-megamenu-left-wp-mobile-menu.wp-megamenu-wrap.wpmm-mobile-menu>.wpmm-nav-wrap ul.wp-megamenu>li>a{font-weight:400}#wp-megamenu-left-wp-mobile-menu.wp-megamenu-wrap.wpmm-mobile-menu>.wpmm-nav-wrap ul.wp-megamenu>li>a{text-transform:capitalize}#wp-megamenu-left-wp-mobile-menu.wp-megamenu-wrap.wpmm-mobile-menu>.wpmm-nav-wrap ul.wp-megamenu>li>a{padding-top:10px;padding-bottom:10px}.wp-megamenu-wrap.wpmm-mobile-menu .wpmm-nav-wrap .wp-megamenu>li.wpmm-item-fixed-width>ul.wp-megamenu-sub-menu{left:0!important;width:100%!important}}#wp-megamenu-menu-1:hover{z-index:9}#wp-megamenu-menu-1{z-index:;text-align:center;height:70px;background-color:rgba(13,15,39,0);background-image:linear-gradient(-90deg,rgba(13,15,39,0),#0d0f27);padding-right:20px;padding-left:20px}#wp-megamenu-menu-1>.wpmm-nav-wrap .wpmm_brand_logo_wrap img{margin-top:16px;margin-right:15px}#wp-megamenu-menu-1 .wpmm-search-form input{color:rgba(255,255,255,.7)}#wp-megamenu-menu-1>.wpmm-nav-wrap ul.wp-megamenu>li>a,.wp-megamenu-wrap .wpmm-nav-wrap>ul>li.wpmm-social-link.wpmm-social-link-search a,.wpmm-menu-cart .cart-icon .fa-shopping-cart,.wp-megamenu-wrap .form .submit,.wpmm-menu-cart span.cart-icon i{font-family:'Open Sans';color:rgba(255,255,255,.7);font-size:16px;font-weight:500;line-height:24px;text-transform:capitalize;letter-spacing:0;padding-top:23px;padding-right:14px;padding-bottom:23px;padding-left:14px}#wp-megamenu-menu-1>.wpmm-nav-wrap ul.wp-megamenu>li:hover>a,#wp-megamenu-menu-1>.wpmm-nav-wrap ul.wp-megamenu>li.current-menu-ancestor>a,#wp-megamenu-menu-1>.wpmm-nav-wrap ul.wp-megamenu>li.active>a{color:#fff;border-top:0 none;border-right:0 none;border-left:0 none;border-bottom:0 none}.wpmm-woo-cart .site-header-cart.menu{padding-bottom:23px}#wp-megamenu-menu-1>.wpmm-nav-wrap ul.wp-megamenu{display:inline-block}#wp-megamenu-menu-1>.wpmm-nav-wrap ul.wp-megamenu>li.current-menu-ancestor>a,#wp-megamenu-menu-1>.wpmm-nav-wrap ul.wp-megamenu>li.active>a{color:#fff}#wp-megamenu-menu-1>.wpmm-nav-wrap ul.wp-megamenu>li.wpmm_dropdown_menu ul.wp-megamenu-sub-menu,#wp-megamenu-menu-1>.wpmm-nav-wrap ul.wp-megamenu li.wpmm-type-widget .wp-megamenu-sub-menu li .wp-megamenu-sub-menu{width:220px;background-color:#3d3d4c}#wp-megamenu-menu-1>.wpmm-nav-wrap ul.wp-megamenu>li.wpmm_mega_menu>ul.wp-megamenu-sub-menu{border-radius:0 0 0 0}#wp-megamenu-menu-1>.wpmm-nav-wrap ul.wp-megamenu>li ul.wp-megamenu-sub-menu li a,#wp-megamenu-menu-1>.wpmm-nav-wrap ul.wp-megamenu>li ul.wp-megamenu-sub-menu li,#wp-megamenu-menu-1>.wpmm-nav-wrap ul.wp-megamenu h1,#wp-megamenu-menu-1>.wpmm-nav-wrap ul.wp-megamenu h2,#wp-megamenu-menu-1>.wpmm-nav-wrap ul.wp-megamenu h3,#wp-megamenu-menu-1>.wpmm-nav-wrap ul.wp-megamenu h4,#wp-megamenu-menu-1>.wpmm-nav-wrap ul.wp-megamenu h5,#wp-megamenu-menu-1>.wpmm-nav-wrap ul.wp-megamenu h6{font-family:'Open Sans'!important}#wp-megamenu-menu-1>.wpmm-nav-wrap ul.wp-megamenu>li ul.wp-megamenu-sub-menu li a{color:rgba(255,255,255,.7);font-size:14px;font-weight:600;line-height:24px;text-transform:capitalize;background-color:inherit;padding-top:5px;padding-right:15px;padding-bottom:5px;padding-left:15px}#wp-megamenu-menu-1>.wpmm-nav-wrap ul.wp-megamenu>li ul.wp-megamenu-sub-menu li:hover>a,#wp-megamenu-menu-1>.wpmm-nav-wrap ul.wp-megamenu>li ul.wp-megamenu-sub-menu li.current-menu-ancestor>a,#wp-megamenu-menu-1>.wpmm-nav-wrap ul.wp-megamenu>li ul.wp-megamenu-sub-menu li.active>a,.wpmm-woo-product-category ul li.cat-list a:hover,.wpmm-woo-product-category.layout_2 ul li a:hover{color:#ffffff!important;background-color:inherit}#wp-megamenu-menu-1>.wpmm-nav-wrap ul.wp-megamenu>li ul.wp-megamenu-sub-menu li.current-menu-item>a,ul.wp-megamenu li ul.wp-megamenu-sub-menu .wpmm-vertical-tabs-nav ul li.active>a,ul.wp-megamenu li ul.wp-megamenu-sub-menu .wpmm-vertical-tabs-nav ul li.active{color:#fff;background-color:inherit}#wp-megamenu-menu-1>.wpmm-nav-wrap ul.wp-megamenu>li ul.wp-megamenu-sub-menu li:last-child:hover>a,#wp-megamenu-menu-1>.wpmm-nav-wrap ul.wp-megamenu>li ul.wp-megamenu-sub-menu li:last-child>a{border-bottom:none}#wp-megamenu-menu-1>.wpmm-nav-wrap .wp-megamenu>li>ul.wp-megamenu-sub-menu li.wpmm-type-widget>a,#wp-megamenu-menu-1>.wpmm-nav-wrap .wp-megamenu>li .wpmm-strees-row-container>ul.wp-megamenu-sub-menu li.wpmm-type-widget>a,#wp-megamenu-menu-1>.wpmm-nav-wrap .wp-megamenu>li .wpmm-strees-row-and-content-container>ul.wp-megamenu-sub-menu li.wpmm-type-widget>a,#wp-megamenu-menu-1>.wpmm-nav-wrap .wp-megamenu>li>ul.wp-megamenu-sub-menu li.wpmm-type-widget:hover>a,#wp-megamenu-menu-1>.wpmm-nav-wrap .wp-megamenu>li .wpmm-strees-row-container>ul.wp-megamenu-sub-menu li.wpmm-type-widget:hover>a,#wp-megamenu-menu-1>.wpmm-nav-wrap .wp-megamenu>li .wpmm-strees-row-and-content-container>ul.wp-megamenu-sub-menu li.wpmm-type-widget:hover>a{border-bottom:none;background:none}#wp-megamenu-menu-1>.wpmm-nav-wrap .wp-megamenu>li>ul.wp-megamenu-sub-menu li.wpmm-type-widget>a,#wp-megamenu-menu-1>.wpmm-nav-wrap .wp-megamenu>li .wpmm-strees-row-container>ul.wp-megamenu-sub-menu li.wpmm-type-widget>a,#wp-megamenu-menu-1>.wpmm-nav-wrap .wp-megamenu>li .wpmm-strees-row-and-content-container>ul.wp-megamenu-sub-menu li.wpmm-type-widget>a{font-size:13px;font-weight:600;line-height:25px;text-transform:uppercase;letter-spacing:0;margin-bottom:5px}#wp-megamenu-menu-1>.wpmm-nav-wrap .wp-megamenu>li>ul.wp-megamenu-sub-menu li.wpmm-type-widget:hover>a,#wp-megamenu-menu-1>.wpmm-nav-wrap .wp-megamenu>li .wpmm-strees-row-container>ul.wp-megamenu-sub-menu li.wpmm-type-widget:hover>a,#wp-megamenu-menu-1>.wpmm-nav-wrap .wp-megamenu>li .wpmm-strees-row-and-content-container>ul.wp-megamenu-sub-menu li.wpmm-type-widget:hover>a{color:#fff}#wp-megamenu-menu-1>.wpmm-nav-wrap>ul.wp-megamenu>li.wpmm_mega_menu>.wpmm-strees-row-container>ul.wp-megamenu-sub-menu,#wp-megamenu-menu-1>.wpmm-nav-wrap>ul.wp-megamenu>li.wpmm_mega_menu>.wpmm-strees-row-and-content-container-container>ul.wp-megamenu-sub-menu,#wp-megamenu-menu-1>.wpmm-nav-wrap>ul>li.wpmm-strees-row .wpmm-strees-row-container>.wp-megamenu-sub-menu:before,#wp-megamenu-menu-1>.wpmm-nav-wrap>ul>li.wpmm-strees-row .wpmm-strees-row-container>.wp-megamenu-sub-menu:after,#wp-megamenu-menu-1>.wpmm-nav-wrap>ul.wp-megamenu>li.wpmm_mega_menu>.wpmm-strees-row-and-content-container>ul.wp-megamenu-sub-menu{background:#3d3d4c}#wp-megamenu-menu-1>.wpmm-nav-wrap ul.wp-megamenu>li.wpmm_mega_menu>ul.wp-megamenu-sub-menu{width:calc(100% + 40px);margin-left:-20px;background-color:#3d3d4c}#wp-megamenu-menu-1>.wpmm-nav-wrap ul.wp-megamenu li.wpmm-type-widget .wpmm-item-title{color:#fff;font-size:13px;font-weight:600;line-height:25px;text-transform:uppercase;letter-spacing:0}#wp-megamenu-menu-1>.wpmm-nav-wrap ul.wp-megamenu li.wpmm-type-widget .wpmm-item-title:hover{color:#fff}#wp-megamenu-menu-1>.wpmm-nav-wrap ul.wp-megamenu li.wpmm-type-widget{color:#fff}@media (max-width:767px){.wpmm_mobile_menu_btn{display:block}.wp-megamenu-wrap.wpmm-mobile-menu ul.wp-megamenu{display:none;position:absolute;z-index:9999;background:#FFF;width:100%;left:0;max-height:none}.wp-megamenu-wrap.wpmm-mobile-menu ul.wp-megamenu li{width:100%}.wp-megamenu-wrap.wpmm-mobile-menu ul.wp-megamenu li button{padding:0;background:none}a.wpmm_mobile_menu_btn{display:inline-block!important}#wp-megamenu-menu-1.wp-megamenu-wrap.wpmm-mobile-menu .wpmm-nav-wrap{text-align:right;height:100%}.wp-megamenu-wrap.wpmm-mobile-menu .wpmm-nav-wrap ul.wp-megamenu{text-align:left}.wp-megamenu-wrap.wpmm-mobile-menu .wpmm-nav-wrap>ul>li.wpmm-social-link{float:none}.wp-megamenu-wrap.wpmm-mobile-menu .wpmm-nav-wrap{vertical-align:baseline;display:block;width:100%;text-align:right}.wp-megamenu-wrap.wpmm-mobile-menu .wpmm-nav-wrap>ul>li>a{padding:10px 12px}.wp-megamenu-wrap.wpmm-mobile-menu .wpmm-nav-wrap .wp-megamenu{padding:10px}.wpmm-mobile-menu ul.wp-megamenu li>a b{float:right;padding:0 5px;line-height:inherit}.wp-megamenu-wrap.wpmm-mobile-menu .wpmm-nav-wrap{position:relative}.wpmm-mobile-menu ul.wp-megamenu li>a{display:block}.wpmm-mobile-menu ul.wp-megamenu li{border:none}.admin-bar .wpmm-sticky.wpmm-sticky-wrap.wpmm-mobile-menu{top:auto}.wp-megamenu-wrap.wpmm-mobile-menu .wpmm-nav-wrap>ul.wp-megamenu>li.wpmm_dropdown_menu ul.wp-megamenu-sub-menu{box-shadow:none}.wpmm-mobile-menu a.wpmm_mobile_menu_btn{box-shadow:none;border:none;padding:6px 12px;font-weight:400;margin:12px 0;border-radius:3px;transition:400ms;-webkit-transition:400ms}.wpmm-mobile-menu .wpmm_mobile_menu_btn i{vertical-align:baseline}.wp-megamenu-wrap.wpmm-mobile-menu .wpmm-nav-wrap ul.wp-megamenu li .wp-megamenu-sub-menu{position:relative;opacity:1;visibility:visible;padding:0;margin:0}.wp-megamenu-wrap.wpmm-mobile-menu .wpmm-nav-wrap ul.wp-megamenu>li.wpmm_mega_menu>ul.wp-megamenu-sub-menu{position:relative;visibility:visible;opacity:1}.wp-megamenu-wrap.wpmm-mobile-menu .wpmm-nav-wrap ul.wp-megamenu li .wp-megamenu-sub-menu li ul{padding:0;margin:0}.wpmm-mobile-menu .wpmm-social-link{display:inline-block;width:auto!important}#wp-megamenu-menu-1.wpmm-mobile-menu a.wpmm_mobile_menu_btn{margin-top:21px;margin-bottom:21px}.wpmm_mobile_menu_btn{color:#ffffff!important;background-color:#009ceb;font-size:14px}.wpmm_mobile_menu_btn:hover{color:#ffffff!important;background-color:#009ceb}.wpmm_mobile_menu_btn i{font-size:14px}.wp-megamenu-wrap.wpmm-mobile-menu .wpmm-nav-wrap .wp-megamenu{background-color:#3d3d4c}#wp-megamenu-menu-1.wp-megamenu-wrap.wpmm-mobile-menu>.wpmm-nav-wrap ul.wp-megamenu>li>a{color:#fff}#wp-megamenu-menu-1.wp-megamenu-wrap.wpmm-mobile-menu>.wpmm-nav-wrap ul.wp-megamenu>li>a{font-size:14px}#wp-megamenu-menu-1.wp-megamenu-wrap.wpmm-mobile-menu>.wpmm-nav-wrap ul.wp-megamenu>li>a{font-weight:400}#wp-megamenu-menu-1.wp-megamenu-wrap.wpmm-mobile-menu>.wpmm-nav-wrap ul.wp-megamenu>li>a{text-transform:capitalize}#wp-megamenu-menu-1.wp-megamenu-wrap.wpmm-mobile-menu>.wpmm-nav-wrap ul.wp-megamenu>li>a{padding-top:10px;padding-bottom:10px}.wp-megamenu-wrap.wpmm-mobile-menu .wpmm-nav-wrap .wp-megamenu>li.wpmm-item-fixed-width>ul.wp-megamenu-sub-menu{left:0!important;width:100%!important}}#wp-megamenu-menu-2:hover{z-index:9}#wp-megamenu-menu-2{z-index:;text-align:center;height:70px;background-color:rgba(13,15,39,0);background-image:linear-gradient(-90deg,rgba(13,15,39,0),#0d0f27);padding-right:20px;padding-left:20px}#wp-megamenu-menu-2>.wpmm-nav-wrap .wpmm_brand_logo_wrap img{margin-top:16px;margin-right:15px}#wp-megamenu-menu-2 .wpmm-search-form input{color:rgba(255,255,255,.7)}#wp-megamenu-menu-2>.wpmm-nav-wrap ul.wp-megamenu>li>a,.wp-megamenu-wrap .wpmm-nav-wrap>ul>li.wpmm-social-link.wpmm-social-link-search a,.wpmm-menu-cart .cart-icon .fa-shopping-cart,.wp-megamenu-wrap .form .submit,.wpmm-menu-cart span.cart-icon i{font-family:'Open Sans';color:rgba(255,255,255,.7);font-size:16px;font-weight:500;line-height:24px;text-transform:capitalize;letter-spacing:0;padding-top:23px;padding-right:14px;padding-bottom:23px;padding-left:14px}#wp-megamenu-menu-2>.wpmm-nav-wrap ul.wp-megamenu>li:hover>a,#wp-megamenu-menu-2>.wpmm-nav-wrap ul.wp-megamenu>li.current-menu-ancestor>a,#wp-megamenu-menu-2>.wpmm-nav-wrap ul.wp-megamenu>li.active>a{color:#fff;border-top:0 none;border-right:0 none;border-left:0 none;border-bottom:0 none}.wpmm-woo-cart .site-header-cart.menu{padding-bottom:23px}#wp-megamenu-menu-2>.wpmm-nav-wrap ul.wp-megamenu{display:inline-block}#wp-megamenu-menu-2>.wpmm-nav-wrap ul.wp-megamenu>li.current-menu-ancestor>a,#wp-megamenu-menu-2>.wpmm-nav-wrap ul.wp-megamenu>li.active>a{color:#fff}#wp-megamenu-menu-2>.wpmm-nav-wrap ul.wp-megamenu>li.wpmm_dropdown_menu ul.wp-megamenu-sub-menu,#wp-megamenu-menu-2>.wpmm-nav-wrap ul.wp-megamenu li.wpmm-type-widget .wp-megamenu-sub-menu li .wp-megamenu-sub-menu{width:220px;background-color:#3d3d4c}#wp-megamenu-menu-2>.wpmm-nav-wrap ul.wp-megamenu>li.wpmm_mega_menu>ul.wp-megamenu-sub-menu{border-radius:0 0 0 0}#wp-megamenu-menu-2>.wpmm-nav-wrap ul.wp-megamenu>li ul.wp-megamenu-sub-menu li a,#wp-megamenu-menu-2>.wpmm-nav-wrap ul.wp-megamenu>li ul.wp-megamenu-sub-menu li,#wp-megamenu-menu-2>.wpmm-nav-wrap ul.wp-megamenu h1,#wp-megamenu-menu-2>.wpmm-nav-wrap ul.wp-megamenu h2,#wp-megamenu-menu-2>.wpmm-nav-wrap ul.wp-megamenu h3,#wp-megamenu-menu-2>.wpmm-nav-wrap ul.wp-megamenu h4,#wp-megamenu-menu-2>.wpmm-nav-wrap ul.wp-megamenu h5,#wp-megamenu-menu-2>.wpmm-nav-wrap ul.wp-megamenu h6{font-family:'Open Sans'!important}#wp-megamenu-menu-2>.wpmm-nav-wrap ul.wp-megamenu>li ul.wp-megamenu-sub-menu li a{color:rgba(255,255,255,.7);font-size:14px;font-weight:600;line-height:24px;text-transform:capitalize;background-color:inherit;padding-top:5px;padding-right:15px;padding-bottom:5px;padding-left:15px}#wp-megamenu-menu-2>.wpmm-nav-wrap ul.wp-megamenu>li ul.wp-megamenu-sub-menu li:hover>a,#wp-megamenu-menu-2>.wpmm-nav-wrap ul.wp-megamenu>li ul.wp-megamenu-sub-menu li.current-menu-ancestor>a,#wp-megamenu-menu-2>.wpmm-nav-wrap ul.wp-megamenu>li ul.wp-megamenu-sub-menu li.active>a,.wpmm-woo-product-category ul li.cat-list a:hover,.wpmm-woo-product-category.layout_2 ul li a:hover{color:#ffffff!important;background-color:inherit}#wp-megamenu-menu-2>.wpmm-nav-wrap ul.wp-megamenu>li ul.wp-megamenu-sub-menu li.current-menu-item>a,ul.wp-megamenu li ul.wp-megamenu-sub-menu .wpmm-vertical-tabs-nav ul li.active>a,ul.wp-megamenu li ul.wp-megamenu-sub-menu .wpmm-vertical-tabs-nav ul li.active{color:#fff;background-color:inherit}#wp-megamenu-menu-2>.wpmm-nav-wrap ul.wp-megamenu>li ul.wp-megamenu-sub-menu li:last-child:hover>a,#wp-megamenu-menu-2>.wpmm-nav-wrap ul.wp-megamenu>li ul.wp-megamenu-sub-menu li:last-child>a{border-bottom:none}#wp-megamenu-menu-2>.wpmm-nav-wrap .wp-megamenu>li>ul.wp-megamenu-sub-menu li.wpmm-type-widget>a,#wp-megamenu-menu-2>.wpmm-nav-wrap .wp-megamenu>li .wpmm-strees-row-container>ul.wp-megamenu-sub-menu li.wpmm-type-widget>a,#wp-megamenu-menu-2>.wpmm-nav-wrap .wp-megamenu>li .wpmm-strees-row-and-content-container>ul.wp-megamenu-sub-menu li.wpmm-type-widget>a,#wp-megamenu-menu-2>.wpmm-nav-wrap .wp-megamenu>li>ul.wp-megamenu-sub-menu li.wpmm-type-widget:hover>a,#wp-megamenu-menu-2>.wpmm-nav-wrap .wp-megamenu>li .wpmm-strees-row-container>ul.wp-megamenu-sub-menu li.wpmm-type-widget:hover>a,#wp-megamenu-menu-2>.wpmm-nav-wrap .wp-megamenu>li .wpmm-strees-row-and-content-container>ul.wp-megamenu-sub-menu li.wpmm-type-widget:hover>a{border-bottom:none;background:none}#wp-megamenu-menu-2>.wpmm-nav-wrap .wp-megamenu>li>ul.wp-megamenu-sub-menu li.wpmm-type-widget>a,#wp-megamenu-menu-2>.wpmm-nav-wrap .wp-megamenu>li .wpmm-strees-row-container>ul.wp-megamenu-sub-menu li.wpmm-type-widget>a,#wp-megamenu-menu-2>.wpmm-nav-wrap .wp-megamenu>li .wpmm-strees-row-and-content-container>ul.wp-megamenu-sub-menu li.wpmm-type-widget>a{font-size:13px;font-weight:600;line-height:25px;text-transform:uppercase;letter-spacing:0;margin-bottom:5px}#wp-megamenu-menu-2>.wpmm-nav-wrap .wp-megamenu>li>ul.wp-megamenu-sub-menu li.wpmm-type-widget:hover>a,#wp-megamenu-menu-2>.wpmm-nav-wrap .wp-megamenu>li .wpmm-strees-row-container>ul.wp-megamenu-sub-menu li.wpmm-type-widget:hover>a,#wp-megamenu-menu-2>.wpmm-nav-wrap .wp-megamenu>li .wpmm-strees-row-and-content-container>ul.wp-megamenu-sub-menu li.wpmm-type-widget:hover>a{color:#fff}#wp-megamenu-menu-2>.wpmm-nav-wrap>ul.wp-megamenu>li.wpmm_mega_menu>.wpmm-strees-row-container>ul.wp-megamenu-sub-menu,#wp-megamenu-menu-2>.wpmm-nav-wrap>ul.wp-megamenu>li.wpmm_mega_menu>.wpmm-strees-row-and-content-container-container>ul.wp-megamenu-sub-menu,#wp-megamenu-menu-2>.wpmm-nav-wrap>ul>li.wpmm-strees-row .wpmm-strees-row-container>.wp-megamenu-sub-menu:before,#wp-megamenu-menu-2>.wpmm-nav-wrap>ul>li.wpmm-strees-row .wpmm-strees-row-container>.wp-megamenu-sub-menu:after,#wp-megamenu-menu-2>.wpmm-nav-wrap>ul.wp-megamenu>li.wpmm_mega_menu>.wpmm-strees-row-and-content-container>ul.wp-megamenu-sub-menu{background:#3d3d4c}#wp-megamenu-menu-2>.wpmm-nav-wrap ul.wp-megamenu>li.wpmm_mega_menu>ul.wp-megamenu-sub-menu{width:calc(100% + 40px);margin-left:-20px;background-color:#3d3d4c}#wp-megamenu-menu-2>.wpmm-nav-wrap ul.wp-megamenu li.wpmm-type-widget .wpmm-item-title{color:#fff;font-size:13px;font-weight:600;line-height:25px;text-transform:uppercase;letter-spacing:0}#wp-megamenu-menu-2>.wpmm-nav-wrap ul.wp-megamenu li.wpmm-type-widget .wpmm-item-title:hover{color:#fff}#wp-megamenu-menu-2>.wpmm-nav-wrap ul.wp-megamenu li.wpmm-type-widget{color:#fff}@media (max-width:767px){.wpmm_mobile_menu_btn{display:block}.wp-megamenu-wrap.wpmm-mobile-menu ul.wp-megamenu{display:none;position:absolute;z-index:9999;background:#FFF;width:100%;left:0;max-height:none}.wp-megamenu-wrap.wpmm-mobile-menu ul.wp-megamenu li{width:100%}.wp-megamenu-wrap.wpmm-mobile-menu ul.wp-megamenu li button{padding:0;background:none}a.wpmm_mobile_menu_btn{display:inline-block!important}#wp-megamenu-menu-2.wp-megamenu-wrap.wpmm-mobile-menu .wpmm-nav-wrap{text-align:right;height:100%}.wp-megamenu-wrap.wpmm-mobile-menu .wpmm-nav-wrap ul.wp-megamenu{text-align:left}.wp-megamenu-wrap.wpmm-mobile-menu .wpmm-nav-wrap>ul>li.wpmm-social-link{float:none}.wp-megamenu-wrap.wpmm-mobile-menu .wpmm-nav-wrap{vertical-align:baseline;display:block;width:100%;text-align:right}.wp-megamenu-wrap.wpmm-mobile-menu .wpmm-nav-wrap>ul>li>a{padding:10px 12px}.wp-megamenu-wrap.wpmm-mobile-menu .wpmm-nav-wrap .wp-megamenu{padding:10px}.wpmm-mobile-menu ul.wp-megamenu li>a b{float:right;padding:0 5px;line-height:inherit}.wp-megamenu-wrap.wpmm-mobile-menu .wpmm-nav-wrap{position:relative}.wpmm-mobile-menu ul.wp-megamenu li>a{display:block}.wpmm-mobile-menu ul.wp-megamenu li{border:none}.admin-bar .wpmm-sticky.wpmm-sticky-wrap.wpmm-mobile-menu{top:auto}.wp-megamenu-wrap.wpmm-mobile-menu .wpmm-nav-wrap>ul.wp-megamenu>li.wpmm_dropdown_menu ul.wp-megamenu-sub-menu{box-shadow:none}.wpmm-mobile-menu a.wpmm_mobile_menu_btn{box-shadow:none;border:none;padding:6px 12px;font-weight:400;margin:12px 0;border-radius:3px;transition:400ms;-webkit-transition:400ms}.wpmm-mobile-menu .wpmm_mobile_menu_btn i{vertical-align:baseline}.wp-megamenu-wrap.wpmm-mobile-menu .wpmm-nav-wrap ul.wp-megamenu li .wp-megamenu-sub-menu{position:relative;opacity:1;visibility:visible;padding:0;margin:0}.wp-megamenu-wrap.wpmm-mobile-menu .wpmm-nav-wrap ul.wp-megamenu>li.wpmm_mega_menu>ul.wp-megamenu-sub-menu{position:relative;visibility:visible;opacity:1}.wp-megamenu-wrap.wpmm-mobile-menu .wpmm-nav-wrap ul.wp-megamenu li .wp-megamenu-sub-menu li ul{padding:0;margin:0}.wpmm-mobile-menu .wpmm-social-link{display:inline-block;width:auto!important}#wp-megamenu-menu-2.wpmm-mobile-menu a.wpmm_mobile_menu_btn{margin-top:21px;margin-bottom:21px}.wpmm_mobile_menu_btn{color:#ffffff!important;background-color:#009ceb;font-size:14px}.wpmm_mobile_menu_btn:hover{color:#ffffff!important;background-color:#009ceb}.wpmm_mobile_menu_btn i{font-size:14px}.wp-megamenu-wrap.wpmm-mobile-menu .wpmm-nav-wrap .wp-megamenu{background-color:#3d3d4c}#wp-megamenu-menu-2.wp-megamenu-wrap.wpmm-mobile-menu>.wpmm-nav-wrap ul.wp-megamenu>li>a{color:#fff}#wp-megamenu-menu-2.wp-megamenu-wrap.wpmm-mobile-menu>.wpmm-nav-wrap ul.wp-megamenu>li>a{font-size:14px}#wp-megamenu-menu-2.wp-megamenu-wrap.wpmm-mobile-menu>.wpmm-nav-wrap ul.wp-megamenu>li>a{font-weight:400}#wp-megamenu-menu-2.wp-megamenu-wrap.wpmm-mobile-menu>.wpmm-nav-wrap ul.wp-megamenu>li>a{text-transform:capitalize}#wp-megamenu-menu-2.wp-megamenu-wrap.wpmm-mobile-menu>.wpmm-nav-wrap ul.wp-megamenu>li>a{padding-top:10px;padding-bottom:10px}.wp-megamenu-wrap.wpmm-mobile-menu .wpmm-nav-wrap .wp-megamenu>li.wpmm-item-fixed-width>ul.wp-megamenu-sub-menu{left:0!important;width:100%!important}}
Skip to content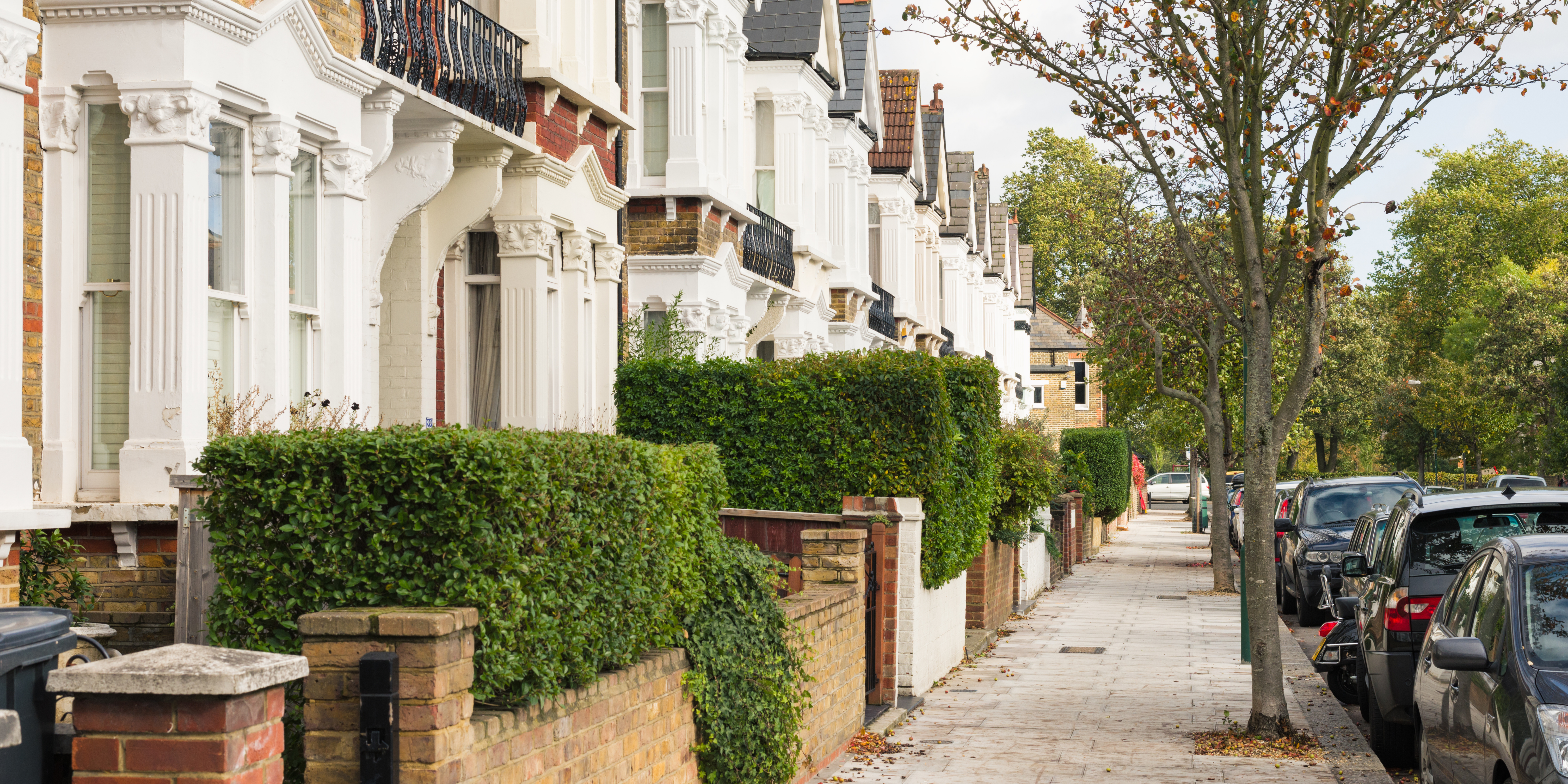 Type of finance: Portfolio Landlord
Loan amount: £1.5m
Portfolio Value: £15m
Total debt  across portfolio: £6m
In recent times buy to let investments have experienced a number of changes and the importance of extensive knowledge from your mortgage broker is imperative.
Our client had a portfolio of 35 properties which he had accumulated over a period of 20 years.  He approached us with a number of scenarios he wanted to explore.
Personal Name to LTD Company
The client's portfolio was currently in his personal name – he had advice from his accountant regarding moving the portfolio into a LTD company and wanted to see how he could re mortgage the portfolio. We were able present a solution for him with one lender with a competitive rate, negotiating the lender fee across the portfolio. The client decided this option was not suited and chose to keep the properties in personal names.
At the same time, we were instructed to provide a solution for our client to allow him lending fluidity - we arranged a Credit Line Facility.
He had recently started buying properties, adding value and selling them – the issue was that he needed to buy for cash to ensure he was able to secure a good buying price. He wanted a solution where he was able to use the equity in his portfolio to do this rather than tie up his personal funds.
We were able to arrange a credit line facility across part of his portfolio for £1.5m. The funds were ready and he was able to draw down as and when required and interest was only charged on the utilised funds.
This particular client wanted the flexibility of being able to complete on properties without having to use his own money whilst being able to do multiple projects at one time – the key points being; cheap lending rates, interest only charged on the facility being used and access to funds as and when they are needed. We achieved all of the above. The concept of providing solutions for our clients by understanding what they are trying to achieve helps us package and present the case to our lenders with confidence. This has helped our client to achieve higher profit margins against traditional bridging loans and work on multiple projects.
To discuss the refinancing or restructuring of your portfolio in the strictest confidence please get in touch using the below form.
Call us on +44(0)208 427 5057
or provide your details, for one of our brokers to contact you.
"Both me and my wife would like to thank you and your team for your assistance to get us a Mortgage. Each and every query right from initial enquiry to mortgage completion was handled very promptly and professionally. Bearing in mind we've had some anxious moments during this whole process, the fact you were in you were in constant communication and went out of the way on few occasions to help see through the end was a testament of excellent service you have given us. Needless to say, we will be more than happy to recommend LFS to anyone we know who is looking for any financial advice/help for services your company offers".
JIGAR & EKTA
"Amar Dhanota is Gem. As a first time buyer, she really helped simplify things. Thanks to her help, my flat purchase was stress-free and successful. I have a really busy work and personal schedule; Therefore, I needed a broker who I could trust, and was competent and thorough. Amar was all of the above, and more. Armed with her vast experience and impressive knowledge, she explained everything thoroughly, liaised with the mortgage provider and kept me updated throughout. She also helped arrange my Life Assurance policy, which was a tremendous relief. I would most certainly recommend Amar to my family, friends and colleagues, and I would contact her in the first instance, for all my financial requirements. Quite sure everyone always remembers their first home purchase.. and everyone who helped them get there. Thank you so much, Amar. I shall not forget you".
TINA
"We first discovered this fabulous lady when she was recommended to us by our Estate Agent. Amar was so amazingly helpful from the first interaction. She is knowledgeable and clear with what is needed and when explaining the products she has found. She follows up with you the whole way along and just makes you feel secure in the choice you make. We unfortunately had a house fall through and even during that Amar went above and beyond to help and to check in with us, even just to make sure we were OK. We will definitely use her again and I would advise all my family and friends to use her expertise too. I cannot recommend her enough! Don't hesitate to use this company and ask for Amar Dhanota".
MRS K WHITE
"Dealing with mortgages can feel very daunting and somewhat a 'minefield' but I would highly recommend London Finance solutions for ensuring this was a smooth process. Amar provided excellent honest advice and clearly outlined the options available to us for our remortgage requirements. With our complex circumstances we were concerned that we would have issues achieving our goal but we were provided with several options that exceeded our expectation. All communication was quick and very clear, our whole application was processed efficiently with the mortgage completion within 8 weeks."
HEATHER SMITH
"For anyone looking for not only a mortgage advisor but also a friendly and reassuring voice, we would recommend Amar highly! From start to finish she went above and beyond to make sure we understood the whole process, whilst informing and advising us of the best decisions to make. As we were first time buyers the initial process was very daunting, however Amar made us feel relaxed throughout and was always there to answer any questions when needed (even late on the weekend!) We feel privileged to have been lucky enough to have such a knowledgeable mortgage advisor and couldn't recommend Amar and London FS highly enough".
JOSHUA AMBURSLEY
"I have received excellent service from you. the journey of purchasing a new home is lonely, long and confusing at times, due to long-term decision we have to make. You have provided clear guidance. Excellent service, by making yourself available throughout the journey. There has been a time where you have guided me and help me by have an open conversation to ensure I am at ease at all time. (I personally believe this is v important phase in our short and transaction-based business relationship, as it helps me to clear my thoughts and help me to move to the next stage of the decision-making process. Really good journey Appreciate your help and guidance all the way. You have been just a phone call away and your presence was felt in each stage of the process".
GAURANG SHAH
YOUR HOME MAY BE REPOSSESSED IF YOU DO NOT KEEP UP REPAYMENTS ON A MORTGAGE OR ANY OTHER DEBT SECURED ON IT.
London FS understands the importance of online privacy. We use cookies to enhance your experience in accordance with our privacy policy. By continuing to use this site you accept their use. Read Privacy & Cookie Policy
The cookie settings on this website are set to "allow cookies" to give you the best browsing experience possible. If you continue to use this website without changing your cookie settings or you click "Accept" below then you are consenting to this.